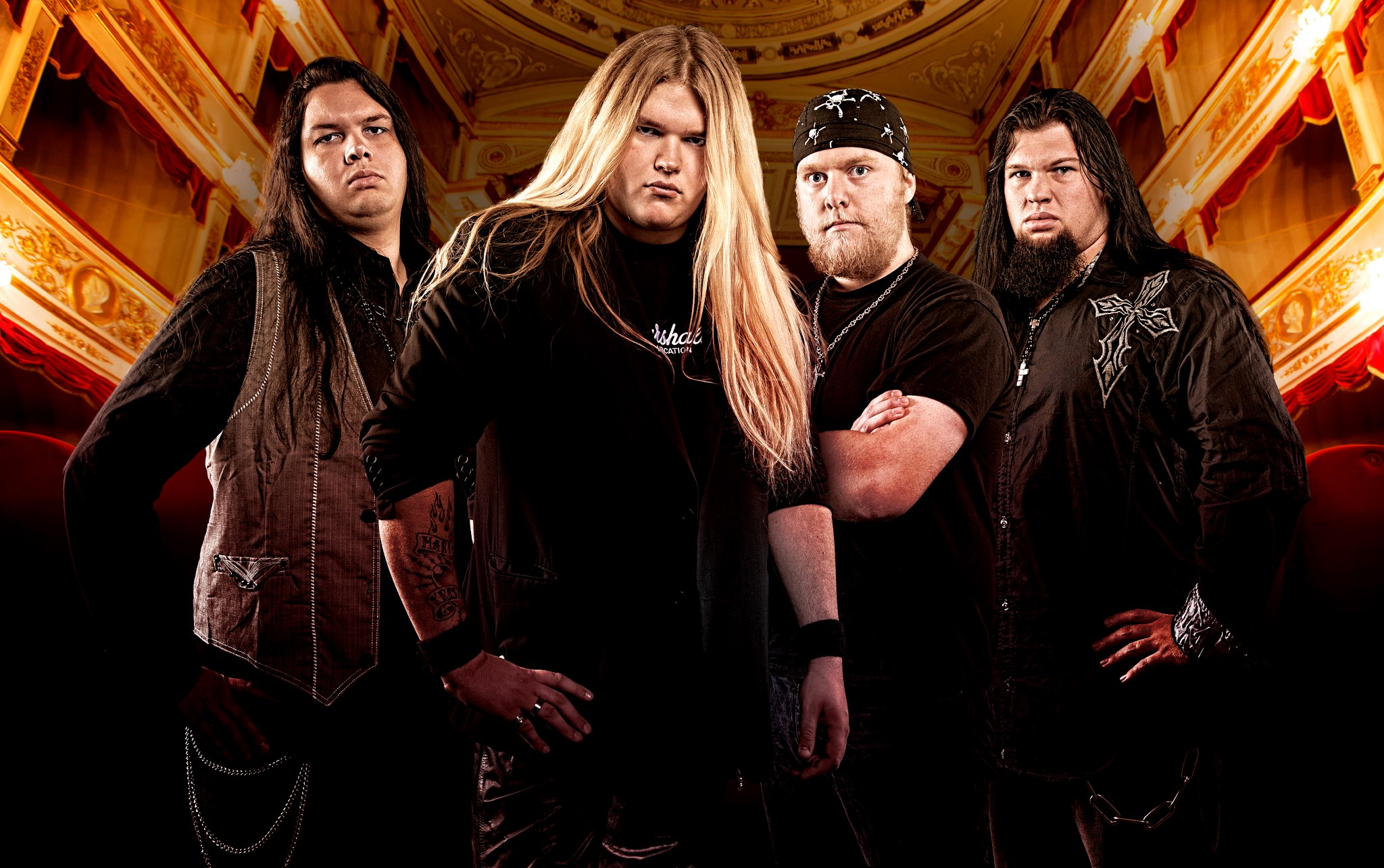 Band members
Tommy ReinXeed- Vocals & Guitars
Alfred Fridhagen- Drums
Alex Oriz- Guitar & Vocals
Chris David- Bass
Biography
History
The story of ReinXeed was born in a town called Vindeln in the northern part of Sweden. It is, from the start, Tommy ReinXeed's musical creation and vision.
In 2003, Tommy ReinXeed and his two friends; drummer Robin Sjögren and bass player Linus Eriksson started to rehearse under the name of ReinXeed. After a couple of years the band split up, but Tommy decided to keep writing music on his own, still under the name of ReinXeed. Since then he have worked hard to develop his own style of melodic power metal and image, simply called adventurous power metal. Big - Epic Bombastic music!
In 2007 Christian Liljegren, former singer / founder of Narnia and owner of Liljegren Records / Doolittle Group, recieved a demo from Tommy. He instantly heard the talent and signed ReinXeed to the label.
Releases
Highly praised label King Records, Japan, licensed ReinXeeds debut album The Light in 2008 and have continued the co-operation by also releasing Higher (2009), Majestic (2010), 1912, (2011), ReinXeed - Swedish Hitz Goes Metal (2011) and the new album Welcome To The Theater (2012)
The new album Welcome To The Theater has it's inspiration from infamous movies. The sound of ReinXeed, with their bombastic power metal is perfect for the album.
ReinXeed's musical inspiration originally comes from Gary Moore, Angra, Stratovarius, Robby Valentine, Symphony X and Helloween (Keeper Of The Seven Keys 1 and 2 era).
The Summer of 2012 ReinXeed have been touring in Sweden, Finland and Germany. Really good shows a lot of new fans.
ReinXeed albums Majestic and 1912 have scored 88! and 89! points in Burrn! Magazine when released in Japan, resulting in a great position on the metal charts in Japan!
ReinXeed's videos have had almost one million views on YouTube and the fanbase is growing stronger every day!
ReinXeed - Swedish Hitz Goes Metal
This project, initiated by Doolittle Group, features Tommy ReinXeed's re-arranged metal versions of songs originally written by ABBA, Ace Of Base and Roxette.
Tommy performed two of these covers on national Swedish Television in front of 2 millions viewers and 30.000 in the live audience.
The videos for the songs Money, Money, Money (ABBA) and The Look (Roxette) have had great success on YouTube aswell.
Line-Up
The new ReinXeed lineup is the strongest ever featuring:
Tommy ReinXeed, VOCALS & GUITAR. The founder of the band.
Alfred Fridhagen, DRUMS - who joined the band after Tommy got a tip of him performing some ReinXeed songs out of the ordinairy on Youtube.
Alexander Oriz, GUITAR - a great guitar player and musician who also have released two albums with his own band Oriz, 70's heavy metal inspired music.
Chris David, BASS Joined ReinXeed after a year of study and touring in the USA.
A great bass player with a huge passion for metal!
So, in 5 years ReinXeed have released 6 albums. Now the band is hungry for more and extremely excited for the upcoming The Power Metal Explosion Tour 2013.